How To Buy
You can purchase any vehicles from Autorec Enterprise, Ltd. It is as easy as 1.2.3.!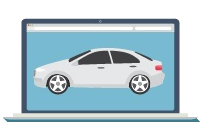 1. Choose Your Vehicle
You can choose a vehicle from the top of page by Vehicle Type, Make, Category or by using the advanced search system. You can also choose from the best-selling cars in your country page.
e.g. Tanzania, Kenya, Uganda, Zambia, Mozambique, Namibia, Zimbabwe.
Choose your country where you are going to register the car and choose the port (city) where the car will be delivered. Click the "Calculate" button and you can see the total price up to your destination port (city) you have chosen!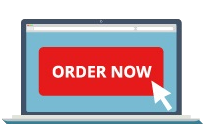 2. Order
You can see the details and pictures of the vehicle you have chosen. Some options are available such as Escrow service, Rear view camera Monitor, Brand-new Battery and Tires, if needed.
Please confirm all the details and fill your information out, then click "Order Now". A proforma invoice will be sent to you by email, so please confirm and arrange the payment to the bank account which is mentioned on the proforma invoice.
 
3. Payment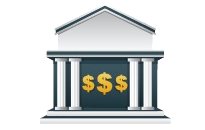 Please complete the payment by Bank Telegraphic Transfer within 2 business days of the issue date of the proforma invoice. The Bank transfer charges must be paid by the purchaser. After the telegraphic transfer is completed, please send us a copy of the telegraphic transfer as proof of payment.
 
4. Reconditioning & Quality control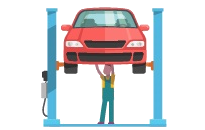 Once we confirm your full payment, we AUTOREC will do the reconditioning & maintenance service to keep the highest quality your safe driving.
5. Shipment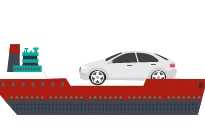 Your vehicle will be shipped on the earliest vessel and the shipping schedule will be updated as soon as it is confirmed. The Bill of Lading will be issued about 1 week after the departure date. As soon as the Bill of Lading is issued, we will dispatch all the necessary documents to you by DHL.
You can check the status of your purchase by accessing your account page at any time.
 
6. Collect your vehicles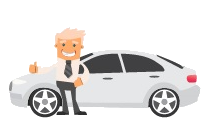 Once you receive the shipping documents, you can start the clearing process for collecting your car and registering in your country. Our partner clearing agents will also be able to support you to clear the vehicle, if needed.
After these clearing processes, you can finally drive your dream vehicle away!!